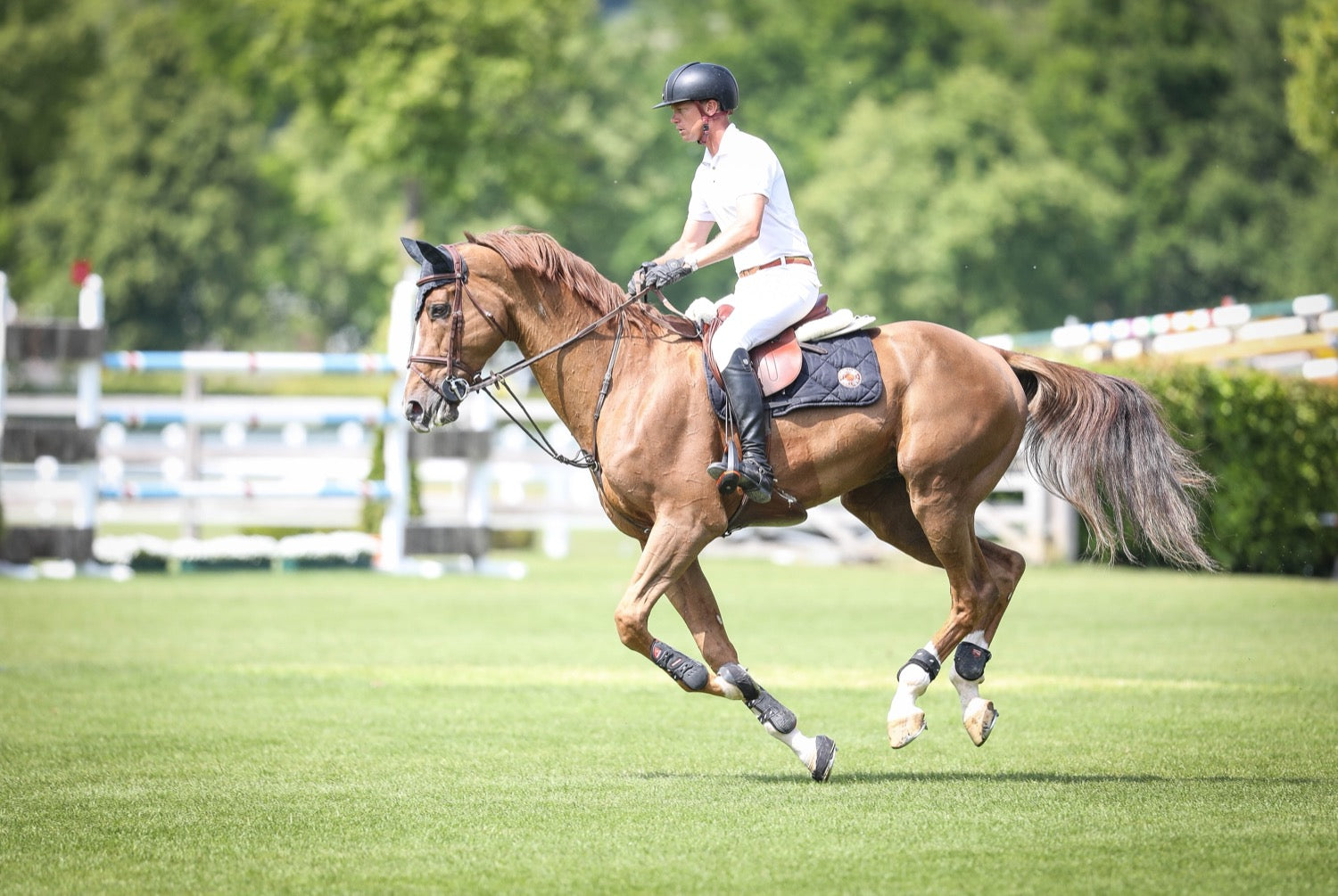 For Complete Joint and Tendon Care
ABOUT THIS PRODUCT
Cavalor Arti Matrix provides support to the musculoskeletal systems of sport horses in hard work.

Cavalor Arti Matrix is a comprehensive solution for bone, joint capsule, tendon, cartilage and synovial fluid problems that mainly affect horses with sensitive musculoskeletal systems or in heavy work. Acute or structural joint problems change specific nutrient requirements.

Cavalor Arti Matrix provides nutrients that support the joints as well as nutrients that support physiological processes for quick improvement to the musculoskeletal system.
DID YOU KNOW
A joint is the hinge between 2 bones. In between is a layer of viscous synovial fluid that lubricates and protects the cartilage at the end of the bone. The muscles, tendons and ligaments around the joint absorb shocks and keep it safely in place. If your horse is doing intense work, the joints will endure a lot of friction from the bones because the quality of the synovial fluid decreases.

Overuse, age, injuries and infections cause inflammatory reactions. If your horse has recurring inflammations, the composition of the synovial fluid changes, becoming thinner and losing its ability to properly cushion shocks.

This makes the articulated movement of the joints less supple and increases the risk of serious injury. Over time, joint problems will get worse. Large impacts damage the cartilage beyond repair. That damage then spreads to other parts of the body, such as the muscles and ligaments, and can eventually lead to lameness.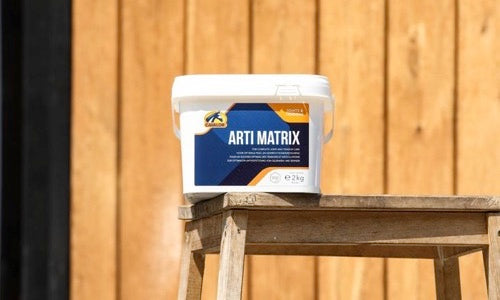 HOW TO USE
Not every horse needs the same degree of protection. Cavalor Arti Matrix supports healthy tendons and joints. It is ideal for growing horses and those just starting work or not in hard work.

As work intensity increases, so does the strain on tendons and joints, in turn increasing the risk of injury. Cavalor Arti Matrix meets the increased musculoskeletal needs of sport horses and provides additional support.

Recommended feeding of Cavalor Arti Matrix: Per day: ponies and leisure horses: 30 g (2 sachets) Sport horses: 45 g (3 sachets) – at least 4 weeks.
INGREDIENTS
It's all in the mix− a sophisticated blend of herbal ingredients. The Cavalor Arti line features a special blend of herbs and essential oils, including Ananasus comosus, Curcuma longa, Boswellia serrata, Equisetum arvensis, Echinacea purpurea and Citrus aurantifolia.

This blend of herbs and essential oils ensures speedy effectiveness for joint recovery and reduces stiffness. Here, too, we pay a great deal of attention to the quality of our raw materials, and in the case of herbs it really does make a difference in terms of guaranteed concentration and effect. For example, the form of turmeric that we use contains 95% curcuminoids, the active ingredient.
A great joint supplement
I have tried many different joint supplements on my show jumpers and always come back to Cavalor Arti-Matrix. We have a small yard of show jumpers, jumping up to 1.45, and I believe Arti-Matrix is the best joint supplement. Also having conducted some research on value for money and the various ingredients I believe that Arti-Matrix gives good value for money.
Fantastic!
I have used Cavalor for a while now. The Arti Matrix is fantastic. My cob feels so happy and well on it! I use many Cavalor supplements and I can't recommend enough!
Only the best for my boy!🐴