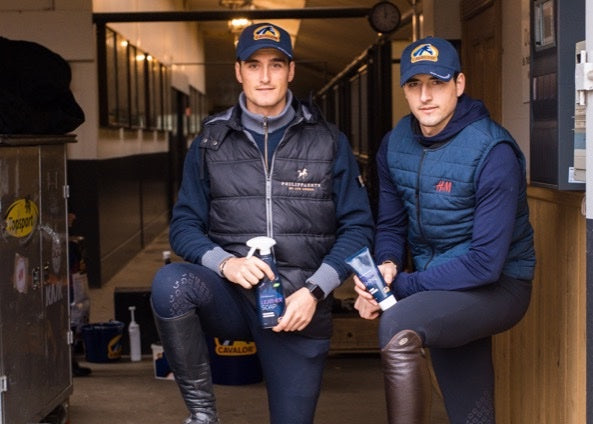 Nourishing cream for leather, keeps leather supple and shiny without becoming slippery
ABOUT THIS PRODUCT
Cavalor Leather Shine nourishes leather and keeps it supple for longer enjoyment of your leather product. It also provides an anti-slip protective layer to keep out moisture and dirt. Afterwards, polish the leather with a dry cloth to give it a beautiful shine.
DID YOU KNOW
Leather is made from the skin of a cow. Just like our skin, it needs to be kept hydrated to stay supple and prevent it from becoming cracked. Daily cleaning with Cavalor Leather Soap and regular care with Cavalor Leather Shine will help to keep your leather looking new.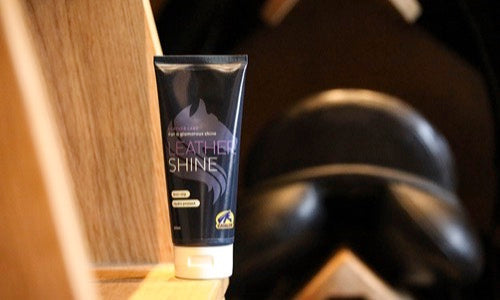 HOW TO USE
Apply a small amount of Cavalor Leather Shine to the leather with a cloth or sponge. Rub in until the white colour has disappeared.
Then polish the leather with a clean cotton or wool cloth to make it shine.

Warning: For external use only. Keep out of reach of children.
INGREDIENTS
Cavalor Leather Shine contains high-quality waxes to nourish the leather and keep it supple. It also provides a protective layer that keeps out moisture and dirt. Your leather will have a lustrous shine without being slippery.

More information about this product can be found in the product data sheet. You can download this data sheet by clicking on "specifications"
Verry pleased will buy again it does what it says on the tin !!!.