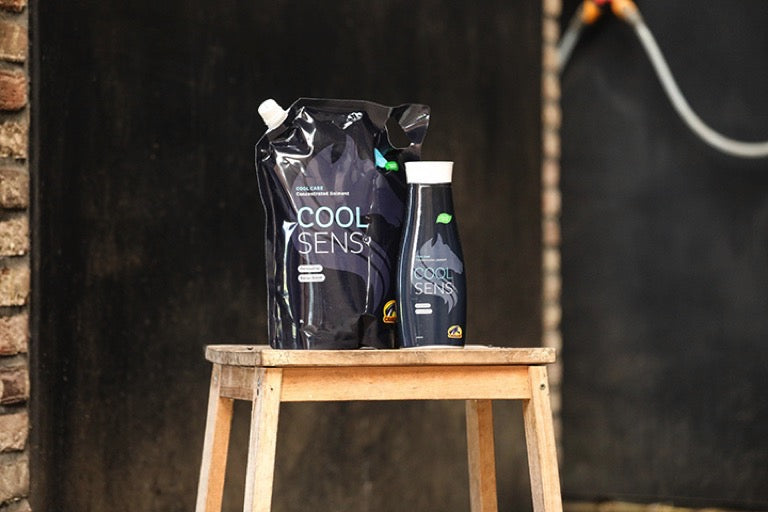 Revitalising liniment for muscles and body
ABOUT THIS PRODUCT
Cavalor CoolSens is a concentrated liniment containing a blend of essential oils to wash, refresh, and cool the horse's body, muscles, and legs.

It is important for horses to cool down thoroughly after sweating to prevent tight muscles and long-term damage to the body. If the horse continues to sweat, it means that its body is still too hot. Cool down the horse with cold or lukewarm water. Adding Cavalor CoolSens to the water will prolong and increase the cooling effects.

Cavalor CoolSens is the ideal wellness treatment for indulging your horse after hard work or just on a hot summer day. Enjoy some quality time with your horse as you watch him recover, drying quickly with a radiant shine.
DID YOU KNOW
Cooling down is just as important as warming up. Avoid injuries by paying special attention to the care of your horse's muscles and tendons at the end of your workouts.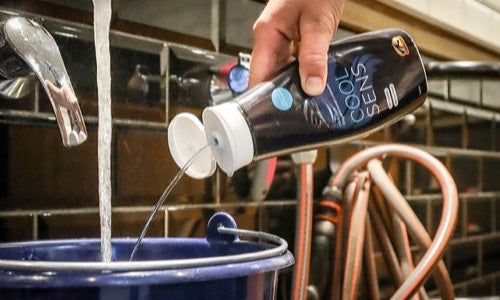 HOW TO USE
Dilute Cavalor CoolSens in cold water to the desired concentration.
Use a sponge to apply to the horse's body, giving special attention to the back and legs.
Do not rinse off; simply remove excess water with a sweat scraper so that the horse is not dripping wet.

Warning: For external use only. Avoid contact with the eyes.
INGREDIENTS
Cavalor CoolSens contains essential oils like menthol, Eucalyptus radiata and tea tree oil. Menthol and eucalyptus stimulate the sensory nerves that make tired and aching legs feel cool and refreshed.

They also block pain receptors, making them effective as externally-applied analgesics. Menthol, in addition to its localised cooling and analgesic properties, also dilates the blood vessels to speed up the healing process. This allows more blood to reach pain areas, helping to alleviate muscle and joint pain.

Cavalor CoolSens is pH neutral and won't irritate the skin. It also contains tea tree oil, making it ideal for cleansing minor wounds.

More information about this product can be found in the product data sheet. You can download this data sheet by clicking on "specifications"