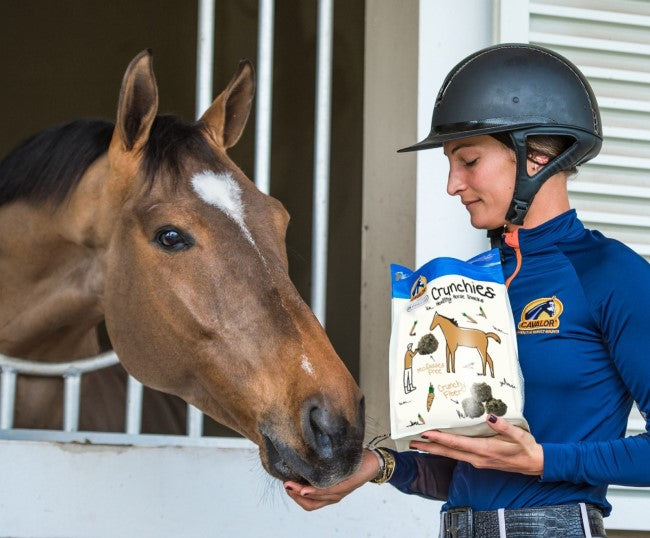 High Fibre snack made with carrots
ABOUT THIS PRODUCT
Cavalor Crunchies are crunchy, healthy horse treats made from carrots, grains and herbs. Enriched with A, D and E vitamins.
DID YOU KNOW
For good nutrition, your horse needs roughage (spread out over several times a day) and a constant supply of fresh drinking water. This foundation can be supplemented with a balancer or concentrate feed as needed. And fine-tune your horse's diet with supplements #feedasyouneed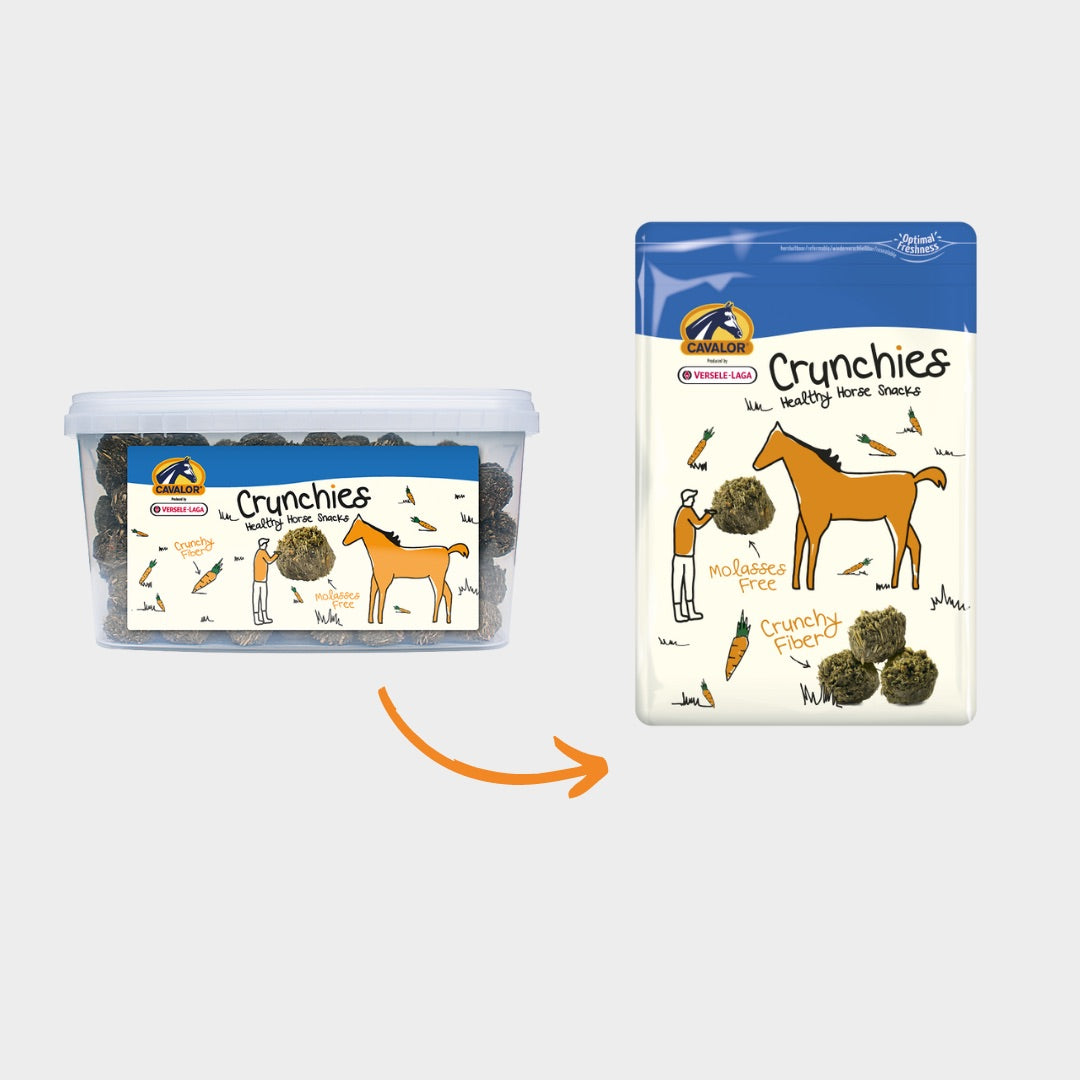 HOW TO USE
Recommended maximum 50 treats per day per horse. Ideal to take along on outings or as an after-work reward.
INGREDIENTS
Wheat middlings
Wheat feed
Dried carrot chunks (12%)
Barley
Oat hulls
Sunflower seed feed
Wheat bran
Maize
Alfalfa
Timothy
Grasses and herbs
Wheat
Calcium carbonate
Sodium chloride
Crunches
They love them and they so easy to feed and healthy too