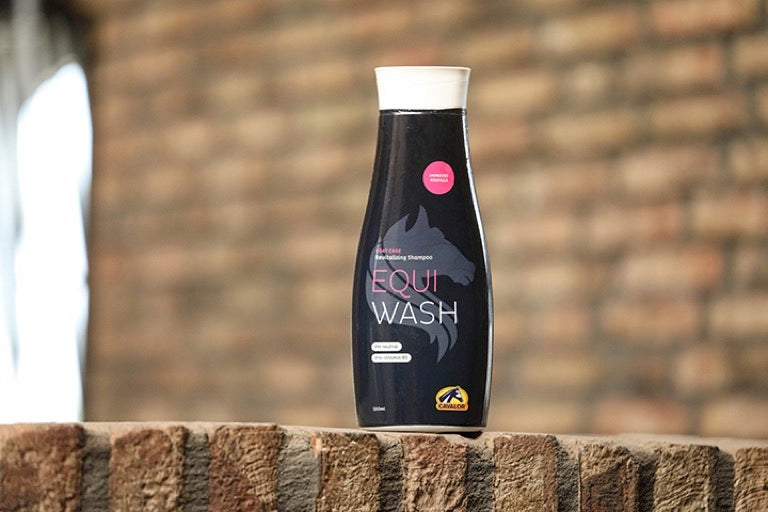 pH neutral shampoo, gentle on the skin but tough on dirt
ABOUT THIS PRODUCT
Cavalor Equi Wash is the ideal shampoo for pampering your horse on wash day. This pH neutral shampoo is gentle on the skin but tough on dirt.

Cavalor Equi Wash rinses out easily and leaves the coat with a radiant shine. Cavalor Equi Wash is specifically formulated for horses. Its neutral pH value is gentle and hydrating.
DID YOU KNOW
Human skin has a natural acidity of 4.0 – 5.5, but the optimum pH of equine skin is 7.0 – 7.4. Figure 1 shows that the use of products with low pH values (like shampoos for people) will cause moisture to be absorbed from the skin and result in skin that's dry and flaky. Beaching agents have high pH values; they absorb the skin's natural sebum, leaving it vulnerable to infections.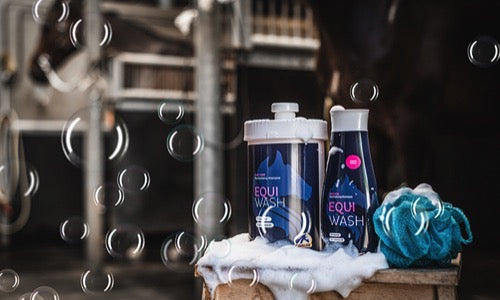 HOW TO USE
Wet the horse's coat to remove loose hairs and dirt.
Use Cavalor Equi Wash directly on the coat, or add a small amount to lukewarm water and apply with a sponge.
Rinse out thoroughly.

Warning: For external use only
INGREDIENTS
Cavalor Equi Wash is enriched with provitamin B5 and glycerine. Provitamin B5 penetrates the roots and improves moisture balance. Hydrated hair looks thicker and more elastic, and will not break as easily. Glycerine works like a conditioner on the coat and gives hair strength, body, and natural shine.

More information about this product can be found in the product data sheet. You can download this data sheet by clicking on "specifications"
ph neutral shampoo
Very good product, produces a good lather and gets everything clean. No sign of skin irritation either so very pleased
Grey pony looks fab
I have a grey pony who loves a roll in the mud and loathes a bath. His coat is in excellent condition but it can be grubby, likewise mane and tail. I have used lots of different shampoos and sprays over the years and yours is the best. Spraying his mane and tail with star shine has been an added bonus. Now I have a pony who (in some ways!) looks like a racehorse 😂