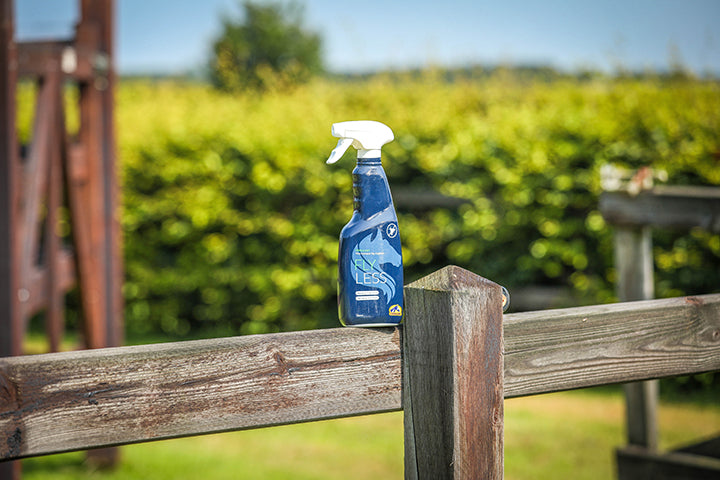 Highly effective spray; keeps flying insects off both horses and riders
ABOUT THIS PRODUCT
Cavalor FlyLess is a powerful insect repellent that gives horses and riders protection against flies, horse-flies, mosquitoes, ticks, and other insects. Pleasantly scented so you can enjoy your summer rides to the fullest.

Cavalor FlyLess contains icaridin (20.6%). Icaridin acts as a blanket of fragrance on the skin, disrupting the mechanism that attracts insects to humans and animals. Studies have shown that formulas with 20% icaridin protect people for up to 10 hours and horses for even up to 24 hours. Icaridin does not kill insects, so there is no risk of resistance.
DID YOU KNOW
Studies have shown that this product is effective for up to 24 hours and is 10% more effective than DEET (which is a nasty, harmful chemical used in most brands) and 20% more effective than the other most common ingredient IR3535.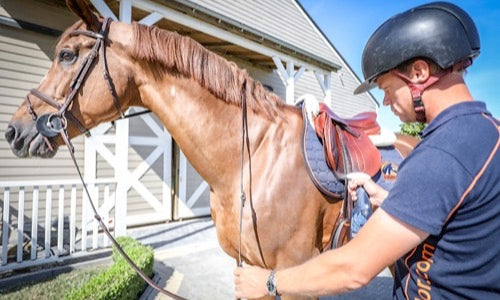 HOW TO USE
Spray on skin or coat from a distance of 15 cm. Repellents work best when you use them on all areas of exposed skin or coat. Use a cotton cloth to apply Cavalor FlyLess to areas around the eyes. Do not use on mucous membranes, wounds, or sunburned skin. Safe for use on humans and dogs.

Storage: Store product at room temperature (between 5 °C and 25 °C). Keep out of reach of children. Keep away from ignition sources
INGREDIENTS
Why does Cavalor use icaridin? Icaridin is a molecule which is registered as an effective substance against flies, horse-flies, mosquitoes, and ticks. It is also approved for use on horses and humans. It is extremely effective and easy to use.

Icaridin does not stain or adhere to textiles or leather. That's why we recommend Cavalor FlyLess for use on both horses and riders. Both of you are protected.

More information about this product can be found in the product data sheet. You can download this data sheet by clicking on "specifications"
Keeping our horses looking fit and healthy
Superb product
Not only is the smell pleasant enough to wear yourself, this product really works! It seems to stay on the horses for a good 24 hours (although it doesn't state this on the bottle), allowing you to use less the following day. Others at my own stables have already made orders for the same!
Good riddance to flies!
As per all of Cavalor's products, a little goes a long way and it works!
Flyless
This actually works!!! And it smells nice 😊 I can still smell it on the horses over 12 hours later. Will definitely be buying again. Just wish there was a refill / larger bottle.
Fly less
This is a great product and works really well for the field horse or the ridden horse keeps all flys and bugs away