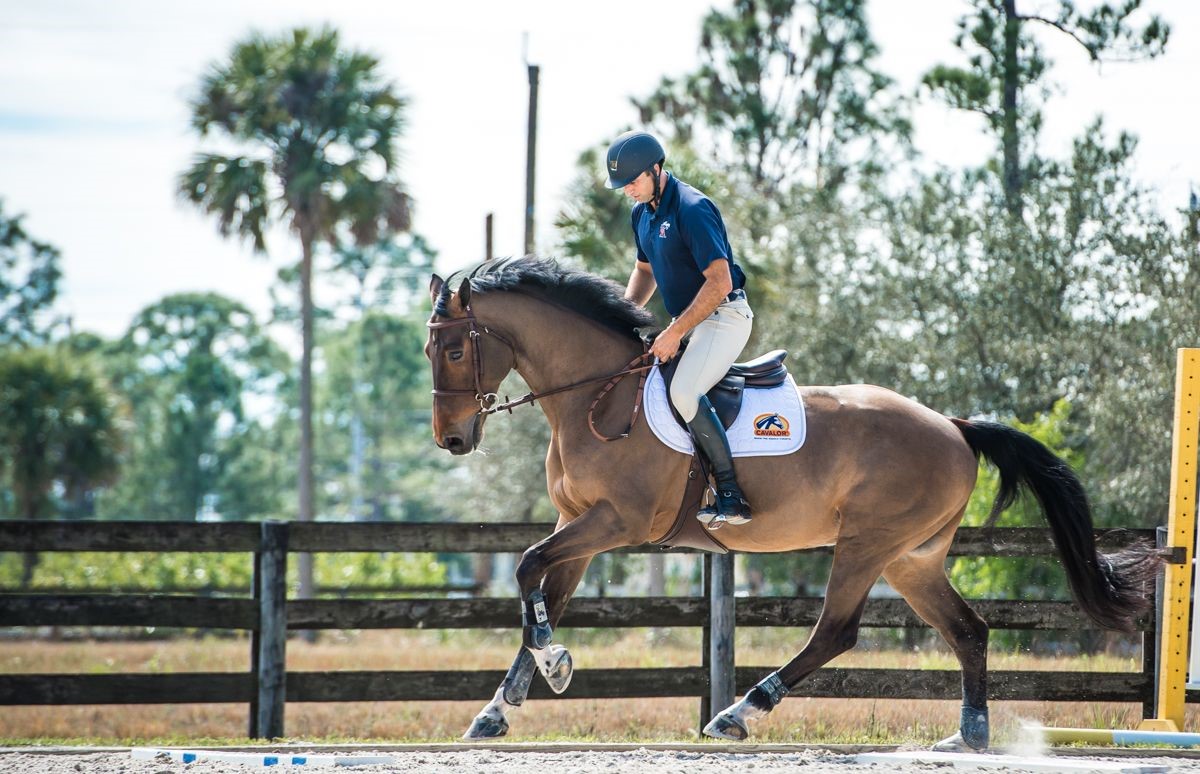 ABOUT THIS PRODUCT
Cavalor Kick Up brings vitality to phlegmatic horses and those that need an energy and performance boost. Sometimes horses have a dip in energy for some inexplicable reason.

As a result, their appearance and performance suffer. That's the time for Cavalor Kick Up. Cavalor Kick Up contains plant extracts, B vitamins and choline that provide extra energy, support physiological processes and promote recovery.

The result is a more active, motivated horse. Cavalor Kick Up brings quick results. The horse has more vitality and its performance improves after just one day.
DID YOU KNOW
When we train, we want our horses to be fit and healthy. Good condition makes the work more enjoyable for both horse and rider. A horse's condition depends on several factors.

How to help get a horse in good condition without making him too "hot"? Through a combination of good health, nutrition, training, and management. To get a horse in good condition, it is first of all important that the horse is healthy and that its body can absorb all nutrients properly.

Only then can a horse look good, feel good, and perform well. When we talk about the condition of a horse, it is important that we are all "on the same page".

Condition is a broad term and can be interpreted in different ways. Whichever way you look at it, a suboptimal condition is detrimental to a horse's well-being and performance.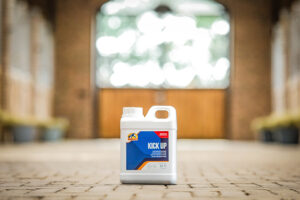 HOW TO USE
To fight fatigue during multi-day competitions, give your horse Cavalor Kick Up the evening before and the morning of an event.

If your horse is tired from sustained hard work (e.g. a long competition season), give Cavalor Kick Up every two days for an extended period of time.

If your horse is in the post-work recovery phase, give Cavalor Kick Up twice a week until he has fully recovered. On average, this will be after 7-10 days.

Recommended use of Cavalor Kick Up: Ponies and leisure horses: 25 ml per day. Sport horses: 50 ml per day.
INGREDIENTS
Cavalor Kick Up is a liquid supplement enriched with easily and quickly absorbable vitamins, minerals, amino acids, and aromatic plant extracts.

Cavalor Kick Up also contains B-vitamins and choline, which play an important role in energy conversion in the body. These provide an energy boost.

More information about this product can be found in the product data sheet. You can download this data sheet by clicking on "specifications"
Cavalor Kick up
Seems to be helping with pony
Great product
Purchased for my cob Norman to help him warm up as it can take a while for him to get going. Seen an amazing different in a very short time frame. Here is a picture of him storming his way into 4th place at a Hunter Trial 4 days after starting him on it! His warm up was so much more effective and this meant he was ready to go.
Great pep up product
One of the best pepping up products for extra pizzazz on competition days. Love it!
Great for a boost
Super product for use in training and at shows when an extra targeted energy boost is needed. Complements the existing Cavalor ration really well. Adds spark not silliness.