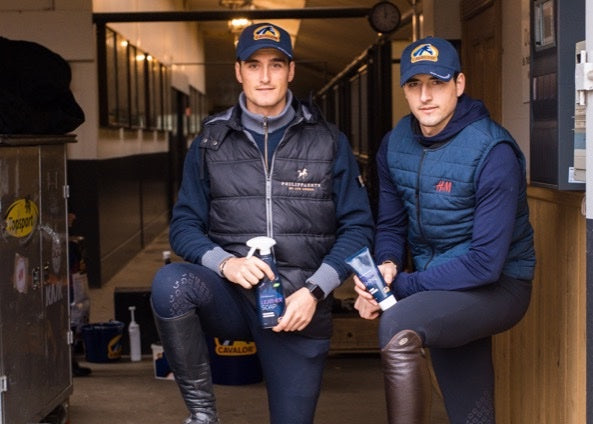 Liquid soap in a practical spray bottle for everyday leather care
ABOUT THIS PRODUCT
Cavalor Leather Soap is ideal for cleaning your leather every day. This pH-neutral glycerine soap is gentle on leather and keeps its supple. Cavalor Leather Soap also makes leather shine.
DID YOU KNOW
Leather is made from the skin of a cow. Just like our skin, it needs to be kept hydrated to stay supple and prevent it from becoming cracked. Daily cleaning with Cavalor Leather Soap and regular care with Cavalor Leather Shine will help to keep your leather looking new.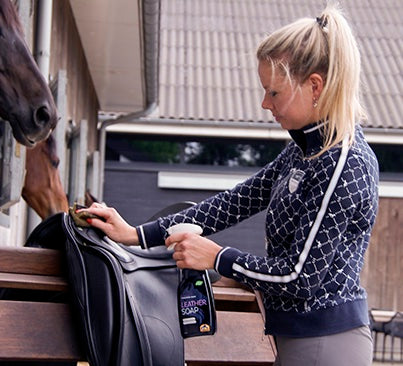 HOW TO USE
Before using, wipe any coarse dirt, sweat, or hair off the leather. To remove grease, dirt, and sweat, apply Cavalor Leather Soap to a damp cloth or sponge and rub it into the leather. After drying, rub with a dry cloth or soft brush to make the leather shine and remove any soap residue.

Warning: For external use only. Keep out of reach of children.
INGREDIENTS
Glycerine is considered the soap par excellence for the cleaning and care of leather. This liquid form comes in an easy-to-use spray bottle.

More information about this product can be found in the product data sheet. You can download this data sheet by clicking on "specifications"
Non greasy leaves a fab finish