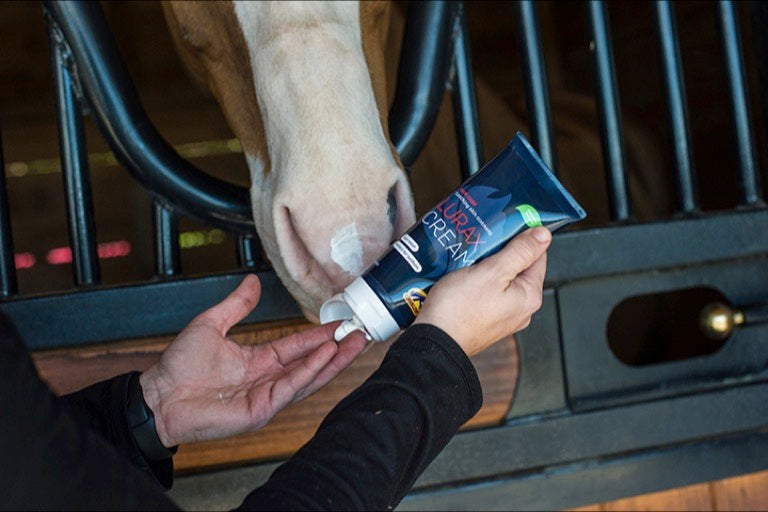 ABOUT THIS PRODUCT
Lurax Cream stimulates wound healing, reduces scarring, and accelerates hair regrowth in its natural colour. Cavalor was inspired by nature's healing processes when it developed its Lurax Cream. Cavalor created a complete formula featuring a blend of complementary ingredients.

This formula provides skin cells with nutrients that are important for regeneration, lessens the formation of scar tissue and accelerates hair regrowth. It also cools and soothes to counteract irritation and allow wounds to heal. Cavalor Lurax Cream also has antiseptic and anti-inflammatory properties that reduce the risk of inflammation.

Cavalor Lurax Cream is therefore ideal as an ointment for treating wounds, but can also be used to relieve itching from skin irritations or sunburn pain.
DID YOU KNOW
Lurax is also great for sunburn and its unique formulation encourages hair to grow back in its original colour!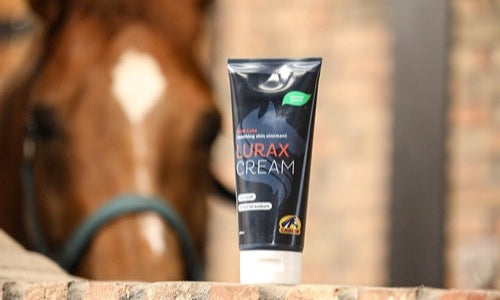 HOW TO USE
Apply Cavalor Lurax Cream daily to the cleaned wound or irritated skin to ensure a natural and fast recovery.

Warning: For external use only. Keep out of reach of children.
INGREDIENTS
Cavalor Lurax Cream contains antiseptic and antiinflammatory properties, which will reduce the chance of infections.

More information about this product can be found in the product data sheet. You can download this data sheet by clicking on "specifications"
Magic!
This cream truly works wonders - within 24 hours my horses rubbed raw skin was looking much better and he was much happier. Definitely a product to have in the everyday box!
Wonder cream!
This cream is amazing. Just the right consistency so it stays where you put it and keeps the area protected and clean. Does what it says on the tin and you can't ask for more than that.