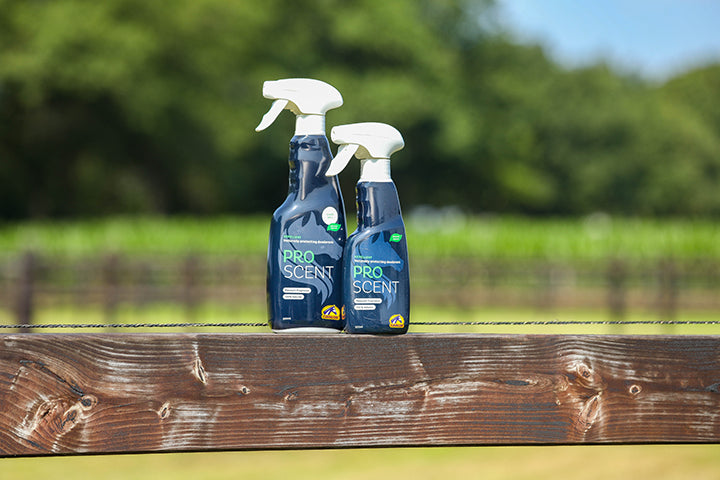 Naturally Protective Deodorant
ABOUT THIS PRODUCT
Cavalor ProScent has a pleasant fragrance that neutralises equine odour and sweat, forming a natural and effective barrier around the horse. Ideal for summer rides! Our love for the powers of nature is no secret. Plants have a long tradition of use in care products and fragrances.
DID YOU KNOW
Cavalor ProScent is an innovative blend of essential oils that neutralises the natural smell of the horse's body. It has a splendid fresh, natural fragrance. At least we think so!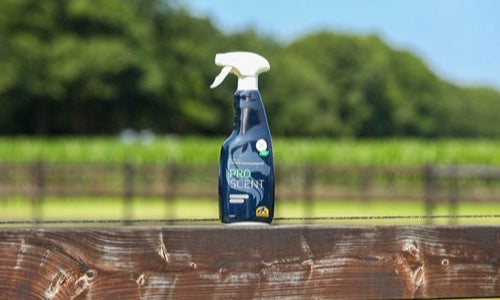 HOW TO USE
Spray Cavalor ProScent on the coat to neutralise equine odour and sweat. Shake well before using

Warning: May cause allergic skin reactions. Avoid contact with the eyes. IF IN EYES: rinse carefully with water for several minutes; remove contact lenses, if possible; continue rinsing. If eye irritation persists: seek medical assistance.
INGREDIENTS
The essential oils in Cavalor ProScent (lemon eucalyptus, tea tree, and lavender) not only create a pleasant fragrance, they also give the horse's coat a healthy shine.

More information about this product can be found in the product data sheet. You can download this data sheet by clicking on "specifications"