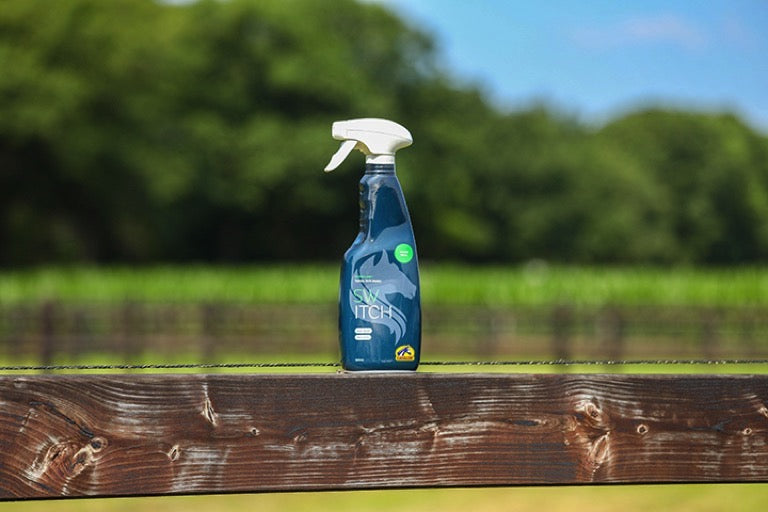 Skin care spray for horses prone to skin irritations and/or itching
ABOUT THIS PRODUCT
Cavalor SwItch was specially developed for horses that are susceptible to sweet itch, a recurring skin condition. Cavalor SwItch can also be used to relieve skin irritations caused by extreme weather. It can be used both preventively and as a treatment.

Cavalor SwItch works in several ways. It masks the horse's body odour, keeping mosquitoes at a distance. This is an important step in preventing sweet itch. It also contains hydrating and nourishing substances that soothe irritated and itchy skin.
DID YOU KNOW
Sweet itch is a condition that recurs annually during certain periods and is accompanied by dermatitis (an inflammation of the skin). This inflammatory reaction is caused by an allergy to the saliva of Culicoides, a type of mosquito which is active mainly at sunrise and sunset during warmer months (March to October).

This reaction causes a constant itch at the dock of the tail and around the mane, head, and ears, which the horse then tries to relieve by rubbing. This can lead to skin injuries and in turn to secondary bacterial infections.

Not all horses are allergic to this mosquito, so reactions will vary from horse to horse. Breeds like Icelandics, Shires, Welsh Ponies and Friesians seem to be more prone while some blood lines within a breed may be more prone than others. This means that the degree of allergic reaction is a genetic factor.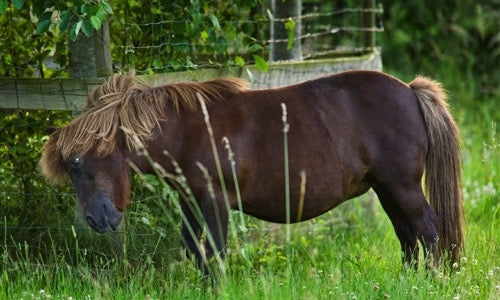 HOW TO USE
Shake well until the product turns white.
Spray onto a cloth or apply directly to irritated skin.
Apply Cavalor SwItch 1 or 2 times per day until improvement is observed.
Use 2 or 3 times per week as a preventive measure before the start of the mosquito season.

Warning: For external use only. May cause allergic skin reactions. Wash hands after use. Harmful if swallowed.
INGREDIENTS
Cavalor SwItch contains propylene glycol. This relieves itching and conditions the skin. Cavalor SwItch also contains ingredients that prevent allergic reactions.

More information about this product can be found in the product data sheet. You can download this data sheet by clicking on "specifications"
SW ITCH
Not effective in anyway for my dressage horse , very disappointing.
Relief once inflammation kicks in
I love this product as it really does make a difference if inflammation and irritation has kicked in.. bringing relief to your horse
Lifesaving spray
Tried every product on the market but switch is the only one that works!
The best on the market
Does actually what it's made for, stopped my mare itching her mane out from day 1, she now has a full mane back in just days.
This product is definitely the best on the market.
Switch is a lifesaver!
After spending a small fortune on the new sweet itch vaccination and multiple other products 💉 - I can honestly say that I wish I'd spent my money on bottles of switch instead! After nothing else worked...it has saved my mare's mane & tail - along with my sanity!