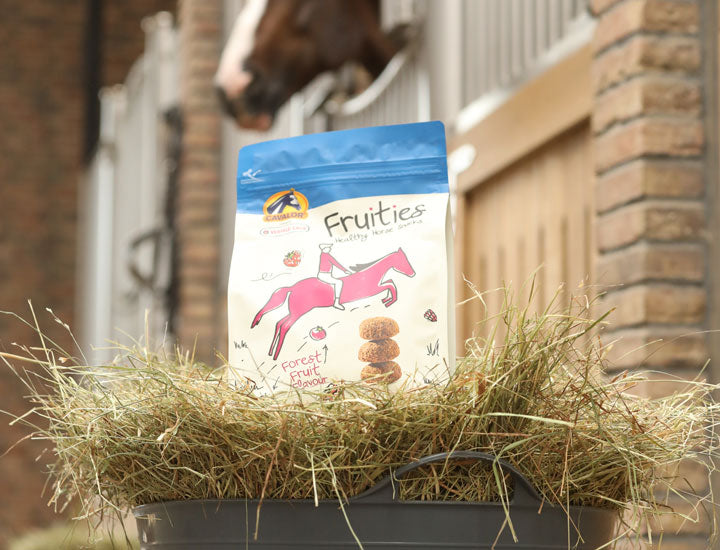 ABOUT THIS PRODUCT
Cavalor Treats are healthy berry or coconut-flavoured horse treats. Enriched with A, D and E vitamins.
DID YOU KNOW
These crunchy horse treats are fruit flavour with raspberry and blackberry "Fruities" or Coconut and Vanilla "Sweeties"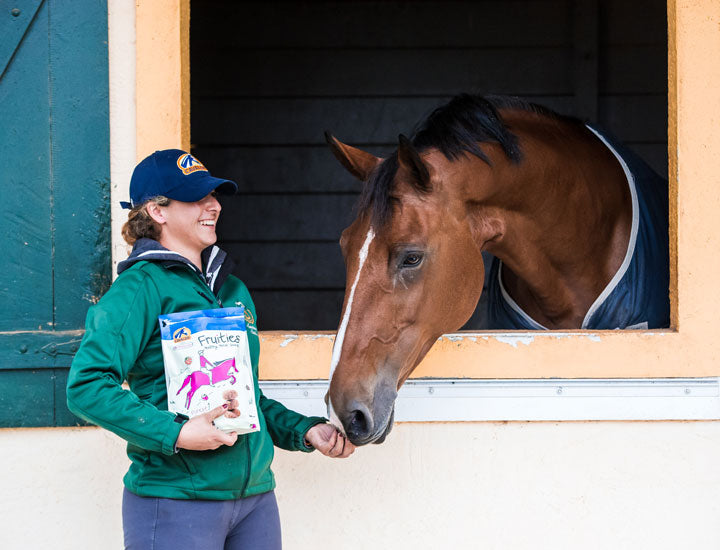 HOW TO USE
Recommended maximum 50 treats per day per horse.
INGREDIENTS
Maize
Wheat
Maize germ meal
Barley
Soya meal
Sunflower seed meal
Carob
Cane molasses
Soya bean oil
Calcium carbonate
Sodium chloride