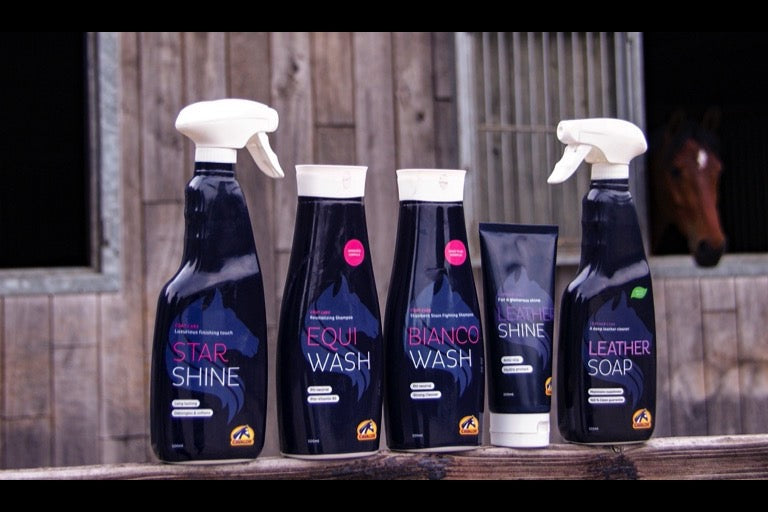 Horse Care - A Fit Horse Shines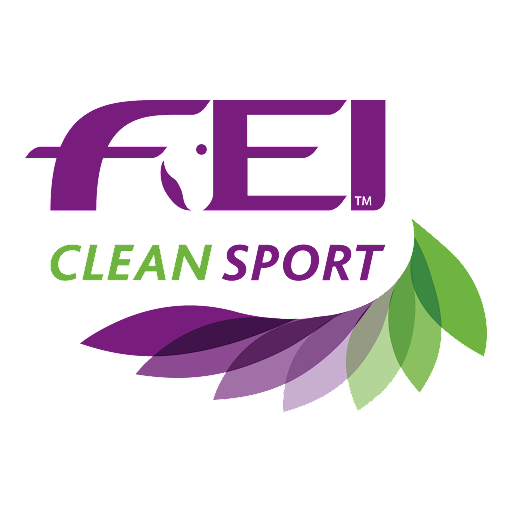 EFFECTIVE NATURAL
Nature is ingenious. We are often inspired by it when we develop our product formulas, and use as many natural ingredients (for instance essential oils) as we can. This is marked on our products as 'effective natural'.
We do not always choose the natural path though. Sometimes nature simply does not offer the best possible solution, and quality and effectiveness remain quintessential to Cavalor. In Cavalor Star Shine for instance we intentionally use silicones because an effective detangler simply cannot do without. The silicone used is of the highest quality to avoid damage to the hair.
MENS SANA IN CORPORE SANO
A fit horse shines, has a great coat, bright eyes and a lot of energy. It is happier and performs better. And it shows. We at Cavalor really believe that true beauty comes from within. But it does not end there: Cavalor also has some high- performance care products which perfectly complement the nutritional aspect. Because your horse deserves only the best.
Cavalor offers a synergetic bigger picture: beauty from within thanks to high-quality nutrition, and beauty on the outside thanks to well-thought-out care products.
understanding is key
We strongly believe in the strength of combinations. For its feed and supplement ranges, Cavalor never launches products that are made up of only one single active ingredient. This is no different for the care line. For every formula we set out to find that one perfect combination of several ingredients, each with their own unique and specific properties which, together, form a successful final product.
Cavalor Ice Clay is a wonderful example of this synergism. Clay has a set of strong characteristics that are naturally present, making it ideal for the recovery process after heavy workouts. By adding essential oils, Cavalor Ice Clay then also optimally rids the body of toxins such as lactic acid.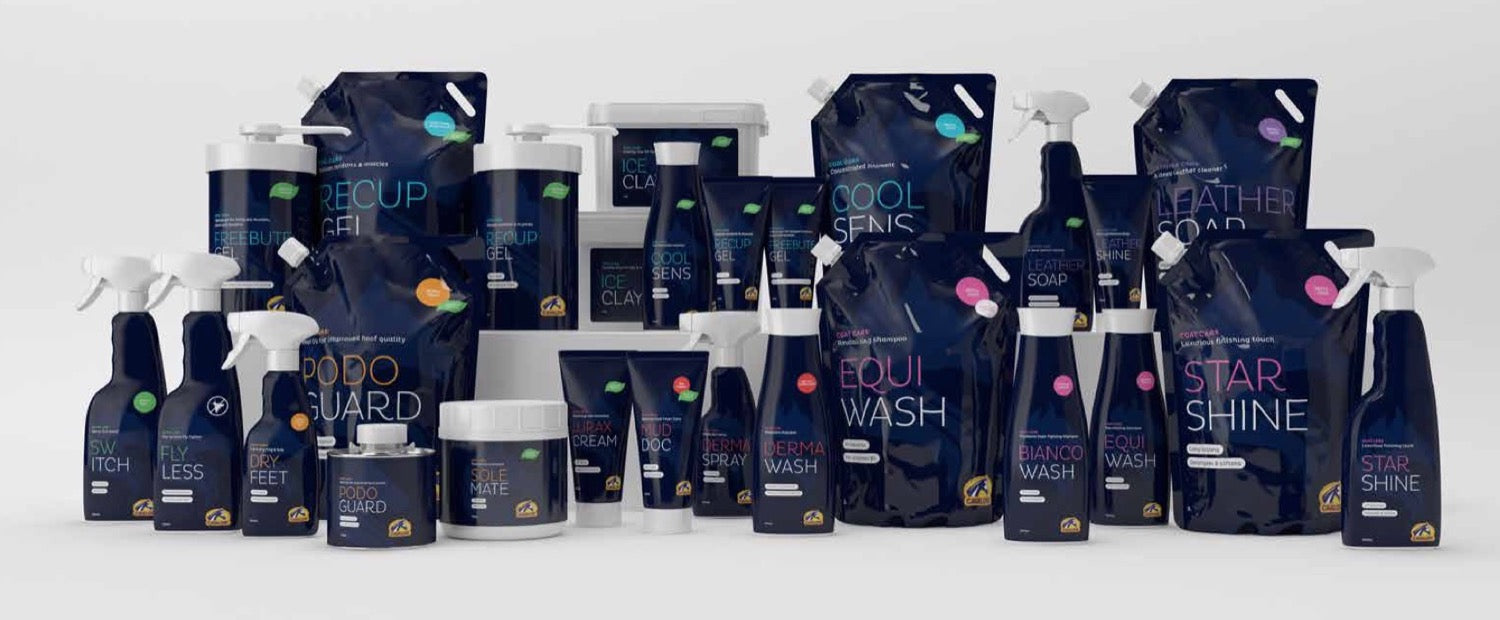 YOU'RE WORTH IT... AND SO IS YOUR HORSE
care products
Care products are more than just spoiling. Think of the spray against sweet itch or an ointment against mud fever. They can really make the difference and prevent or cure unwanted ailments.
PH-NEUTRAL, WHAT'S IT ALL ABOUT?
Anything that contains water, including the skin, has a certain acidity or pH value. The lower this pH, the more free H+ ions, so the more acidic. The higher the pH, the more basic. Contrary to the human skin, which has a natural acidity of between 4.0 and 5.5, the horse's skin has an optimal pH of around 7.0 – 7.4. This is similar to a dog's skin, which has a pH that fluctuates between 6.5 and 7.5, making it more basic.
The outer layer of the skin, which determines the pH, constitutes an important part of the horse's defence mechanism. It protects from heat and cold but also from bacteria and other harmful intruders. It is therefore important not to unbalance the horse's normal pH which is neutral for a horse, to prevent infections.
Products with a low pH, such as human shampoo, have a hydrophilic nature. They attract moisture and dehydrate the horse's skin, resulting in a dry, flaky skin. Bleach and powerful degreasers have a high pH – because of their hydrophobic nature they will absorb the natural tallow, making the coat dull and the skin dry, sensitive and susceptible to infections.
Cavalor – empower your ambition
What makes the difference?
We're committed to good health inside and out. Our products – nutrition, supplements and care products – reflect what your horse needs in every sporting achievement, stage of life or special need. Because horses that are happy and healthy are our most valuable asset.